By franco on 19 May, 2008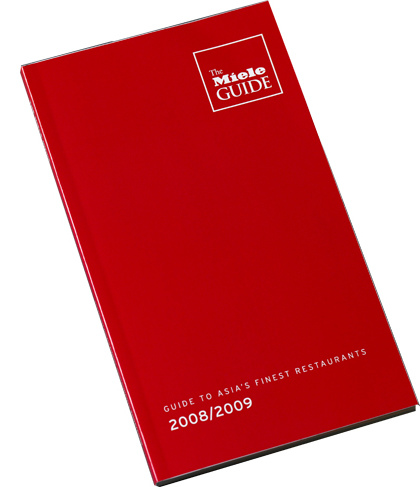 It's about setting a standard.
Aun Koh (aka
Chubby Hubby
),
Tan Su-Lyn
and their associates at Ate Media are publishing an independent restaurant guide similar to the Michelin Guide called the
The Miele Guide
. But unlike the Euro-American centric Michelin, the Miele Guide with focus on the best of Asia.
If you follow foreign food publications, you would have noticed that Asian restaurants and food establishments tend to be under-publicized. Most restaurant guides or lists that claim to present the world's best seem to only skim the surface of the culinary talent that exists in Asia. And in the case of the Philippines, we are practically ignored.
This is why I'm excited by idea behind the Miele Guide. Besides annually ranking the twenty best restaurants in Asia, the Guide will also run down the best in each participating country, including the Philippines. Placing our contributions to the gastronomical world front and center. It has the potential to become the definitive guide to dining in Asia. A guide created by Asians, highlighting the best of Asia and setting the standard for all Asian dining.

"We want to create a credible, transparent system through which to showcase establishments that deliver excellence and exceptional dining by Asian standards. We hope that The Miele Guide will not only accurately reflect the opinions of Asia's most respected restaurant writers, but more importantly, capture public opinion. It is vital that The Miele Guide reflects the tastes of the dining public in Asia,"


–

Aun Koh, Director of Ate Media Pte Ltd
This is a real opportunity to place a spotlight on the culinary talent in the Philippines. In my opinion, many local chefs and restaurant establishments have gone unacknowledged for much too long. Here is an opportunity to change that. Click here for more information.
Vote now at www.mieleguide.com
Thank you to Tan Su Lyn for the cover photo

LABELS: Miele Guide, Table Conversation