By franco on 7 March, 2008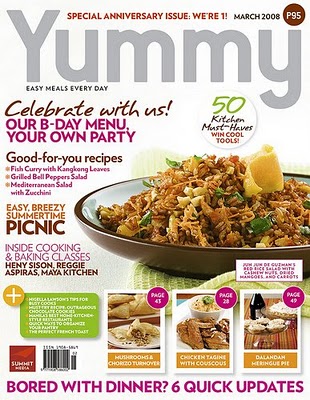 How time flies when you're having fun.
Table for Three, Please
is not the only one turning One this month.
Yummy
, the food magazine that has made cooking a joy and eating out a foodie's delight, celebrates their first year anniversary.
To the publishers, editors and staff of Yummy Magazine, many thanks for making the Pinoy food world a lot more Yummy. We are looking forward to another year of foodie features and scrumptious recipes.
Happy Birthday, Yummy!
LABELS: One Year, Table Conversation, Yummy