By franco on 13 January, 2008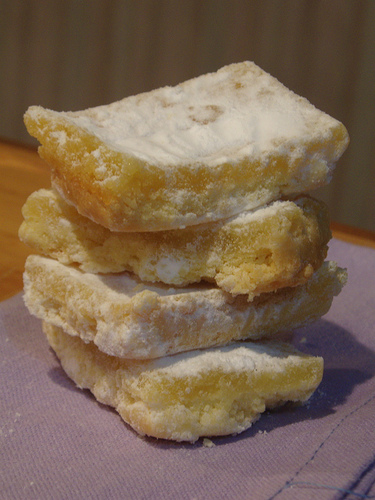 Calamansi Bars
We love Baba Ibazeta-Benedicto's Classic Confections.
If you haven't been to a bazaar in the past eight years, you might have missed out on some amazing baked treats. Since 1999, Baba and her partner, Kat Malvar set up Classic Confections and started sell in bazaars around Metro Manila. Business has been booming and now, Baba has taken to next level, a Classic Confections Cafe.
Located at Greenbelt 5, this little jewel box of baked temptations is a must-stop for fans of Classic Confections or for those weary shoppers looking for delicious sugar high. Since, A. and I in a bit of rush after lunch we decide to pick up a box of Calamansi Bars for A. and a bag Chocolate Chip Cookies for me. Yum. The sweet sugar rush…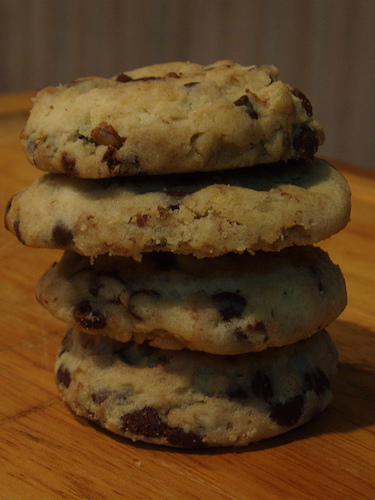 Now you can take seat, order a cup of coffee or tea and enjoy a slice of Nono's Chocolate Oblivion or nibble on Russian Tea Cookies. We are so looking forward to what new baking creations the new shop will inspire.
Classic Confections
2nd Floor
Greenbelt 5, Makati City
Telephone: (02) 746 2773, (02) 490 7896
Web: www.classicconfections.net
LABELS: Classic Confections, Greenbelt 5, Table Suggestions