By franco on 31 October, 2007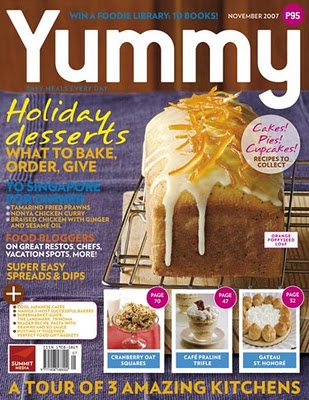 It's no secret that we are big fans of Yummy Magazine.
So when the editors asked to write a short piece on the chefs we thought were hot (or will be soon), we immediately said yes! We are part of a Pinoy food bloggers feature; besides the three of us, we are joined by other bloggers we love like Market Man, Anton and ChichaJo.
We just wish they got our blog address right. Oh well.
LABELS: Blog, Table For Three Please, Yummy