By franco on 27 September, 2007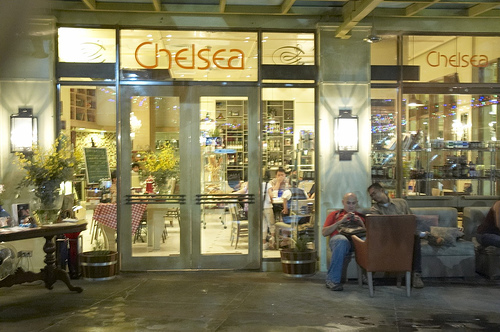 It started with an idea.
There is a growing fascination with chefs, their lives and their creations. With the advent of entire channels devoted to food like
The Food Network
and
Discovery Channel: Travel and Living
,
the focus of the dining public is slowly shift from merely appreciating the food to finding more about the people who cook the cuisine and create the complete dining experience.
But what does it take to create the best experience for the customer? What makes or breaks a restaurant?
Over three days, my friend and photographer
Erik Lacson
and I visited
Chelsea Market and Cafe
at Serendra. Arriving at different times of day, we hoped to take a peek into the world that the normal diner rarely sees. We wanted to create a photo essay that illustrates the never- ending process of a restaurant. From early morning prep to closing time, what we learned is that the restaurant business is far from glamorous and it never ever stops.
And now, the idea is a photo post.
To take a look with us behind the kitchen doors, please click here.

Note: Once viewing the slideshow, click on the pictures to read more information
To the managers, chefs and service staff of Chelsea, thanks of letting us hang out and experience your world. And special thanks to Erik for making this crazy idea happen.