By franco on 13 May, 2007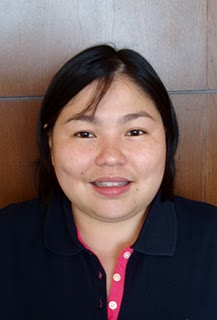 After ten years of working at Le Souffle, Chef Florabel Co decided to strike out on her own with much success. She began by providing clients South Beach style meals delivered to their homes and then, in December 2005, opening her first restaurant, Florabel. Since then her little culinary empire has grown: Cafe Ten Titas, Sumo Sam and Floring's Famous BBQ. The future seems very bright for this young enterprising chef.
Who in your life has influenced your cooking the most?
No one really. I think my love of food moved me more. But, I did have an aunt, my father's sister, who taught me how to make bow tarts which I sold along with chocolate crinkles at school.
Which book has had the biggest impact?
Thomas Keller's The French Laundry Cookbook. I will be interning there [the French Laundry] in July.
What was your first job in the food business?
At Via Mare. I was a pantry girl and I assisted with the desserts.
When did you decide you wanted to open Florabel?
After working at Le Soufflé for 10 years, you dream of opening your own place. And besides, I had been opening, consulting and being part owner of other places. So, I thought, why not open my own?
What is your favorite item on the your menu?
I like the Veal Rack which will be on the menu in June. I also like our Salmon Duo.
Which restaurant meal (foreign or local) do you remember the most?
Dinner at Tetsuya's in Sydney with my former boss, Jessie Sincioco [of Le Souffle]. She treated me. And dinner at Jean Georges in New York
Besides your own place, what's your favorite restaurant in Manila?
Le Soufflé, of course. Abe at the Serendra. I love comfort food.
What junk food do you love?
Spam, mung beans and butong pakwan
Is there a food you just can't seem to enjoy?
None. Everything is tolerable. Maybe ampalaya, but even that I can tolerate.
Just between us, what are your future plans?
I want to open a chain of Floring Famous BBQ and open Florabel Greenbelt 5 in October.
Florabel
G/F, The Podium
ADB Avenue, Ortigas Center
Mandaluyong City
Telephone: (632) 638-7527 or (632) 667-3220.
LABELS: Florabel, Florabel Co, Manila, On The Table